Tham Nam None Cave lies just a couple of km away from Spring River Resort and Khong Lo Cave.  It is one of the promoted options for a day-activity from here, and makes a great little outing when on the Thakhek Loop.  Believed to be at least 15km long, Tham Nam None Cave has still not yet been fully mapped and is suspected to be much, much larger.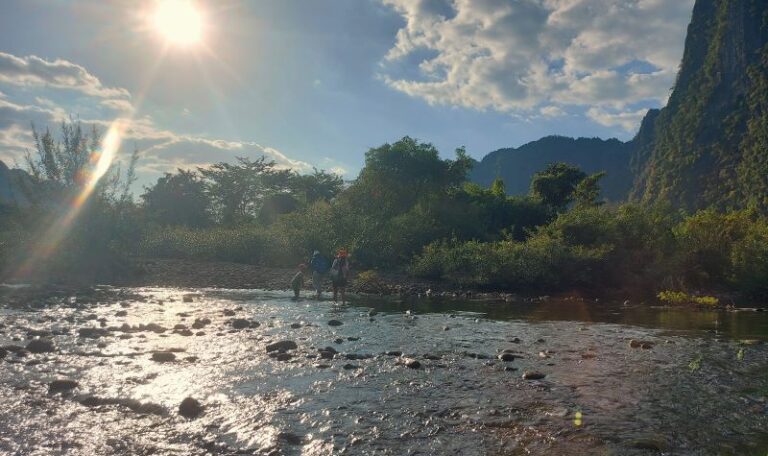 To get there, you need to trek along an old river bed for about 2km from the road.  During the dry season the riverbed may be completely dry, but towards the end of the rainy season (October), the river was flowing, although no more than knee-deep in most places.
Bring a flashlight, a packed lunch and plenty of water, and set of up the river bed for a little exploring.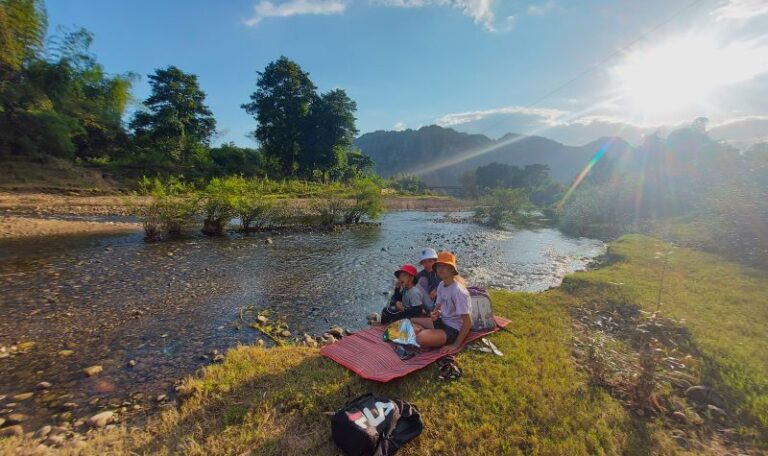 When exploring caves, it is always best to use a local guide and not go too far in unaccompanied.  Be sensible and stay safe.