Situated in the Nam Kan National Park in north-east Laos, the Gibbon Experience offers an amazing adventure which at the same time contributes to the sustainable management of the natural wonders of the area. They offer a variety of tour options, including one or two night stays in tree houses. The 3 day / 2 night option offers a higher chance of seeing the gibbons.
The Gibbon Experience is a tourism-based conservation project. Mainly known for its canopy set-ups featuring incredible tree houses and ziplines – the tree houses are built at a world record height of 30 to 40 metres (100 to 130 feet). Some of them are as big as luxurious mansions, with surfaces up to 160 square meters (1700 square feet)!
The Gibbon Experience contributed towards the establishment of the Nam Kan National Park, which covers 136.000 ha of mixed deciduous forest and forms one of the most pristine Lao forests, a shelter to rare wildlife and Lao's biggest tree.  By visiting the Gibbon Experience, travelers explore their passion and show their support for forest conservation.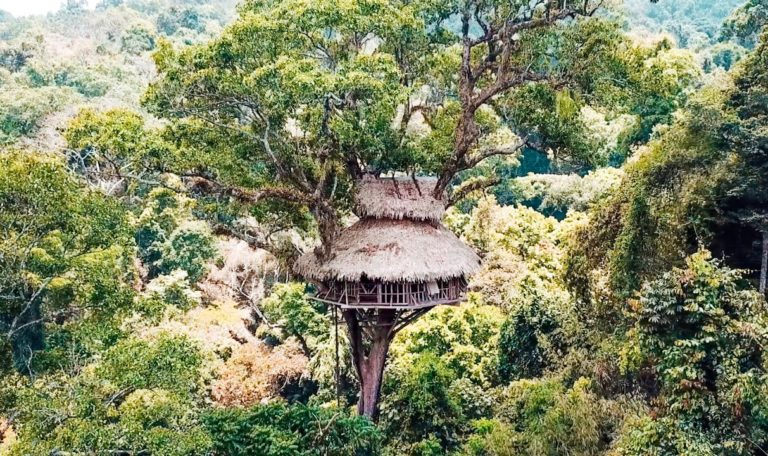 Want to see what other people think of this?  Check on their great TripAdvisor Reviews here.
For a more intimate introduction into The Gibbon Experience check out this great video from Tess Florio or visit their website at https://www.gibbonexperience.org for more information and tour booking.
While you are in this part of northern Laos, a visit to Luang Namtha is not far up the road which offers some great trekking and kayaking tours.